Rev. Dr. Ruth Ragovin
Senior Minister
Rev. Dr. Ruth Ragovin moved to Murray in February of 2009 to serve as senior minister at First Christian Church.  She has previously ministered in California and Tennessee.  She received her B.A. in religious studies and health studies from the University of Waterloo, in Waterloo, Ontario.  Following a year of graduate studies at the Ludwig-Maximilians-Universitat in Munich, Germany, she enrolled at Drew University where she received both her Masters and her Ph.D. in thological and religious studies.  In addition to pastoral ministry, she also is a trained spiritual director, and has a number of scholarly publications.  She is married to Rev. Russell Ragovin, also a Christian Church (Disciples of Christ) minister, and has one daughter, Rachel, and two grandchildren, Eliana and Isaac. 
Debbie Batteiger
Director of Communications
Debbie Batteiger joined the staff of FCC Murray in November 2017. She is from Syracuse, New York and earned her bachelors degree in journalism at Bowling Green State University in Ohio. As an award-winning print journalist, she has worked for newspapers in Ohio, Florida and regionally, at the Ledger & Times and the Paris Post-Intelligencer. She moved to Murray in 2010 with her husband and two children. Her daughter attends Murray State University and her son is a band director and teacher in Walton, Ky.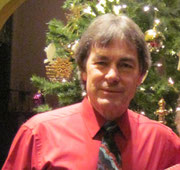 Mark Dycus
Minister of Music
Mark Dycus joined the staff of FCC Murray in August 1999.  He is a native of Paducah and received his Bachelor of Music Education degree from Murray State University.  He earned a Masters Degree in Church Music from the Southern Baptist Theological Seminary in Louisville, Kentucky, and spent 15 years in full-time church music at churches in Georgia, West Virginia, and Ohio.  In the summer of 1995, Mark and his family moved to Murray where he assumed the position of director of choral activities at Calloway County High School, a position he still holds.  In addition to music, Mark enjoys fishing, weight training, and cooking.
Nancy Dycus
Director of Children's Ministries
Nancy Dycus holds a Master's Degree in Christian Education as well as a Bachelor's Degree in Sociology.  She has been involved with children's programs for several years and has an extensive background of working with children in a wide variety of situations.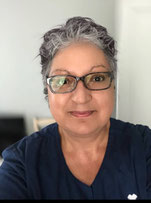 Elena Roberts
Director of Youth Ministries
Terry Hart
Sunday School Superintendent
Allison Willis
Children's Worship Director
Allison Willis joined the staff of FCC Murray in May 2018 and will be overseeing the Worship and Wonder program on Sunday mornings.  Born and raised in Murray, she studied biological psychology at the New College of South Florida and went on to earn her Masters in clinical psychology at Murray State University. She has been trained in the Montessori-inspired Children's Worship and Wonder technique and understands the uniqueness and significance of the way children are encourage to engage their imaginations and curiosity as they make important stories from the Bible their own. Allison is married to Dwight Willis and they have an 8-year-old son, Sam. 
Jennifer Donnelly
Children's Worship Director
Jennifer Donnelly, a trained Worship and Wonder leader, has been working with the children of our church for a number of years.  She delights in seeing the children grow in their faith as they wonder about the many stories in the Bible, incorporating them as their own. She was raised in Calloway County and graduated from Murray State University with degrees in both mathematics and Spanish.  She has worked as an adjunct at Murray State teaching math and owns her own Pet Sitting service called Home Pet Care. She has three children: Rose, Luke, and Millie.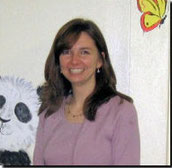 Lisa Allen
Nursery Director
Lisa Allen started working in the FCC nursery in 1993. As a professional teacher, she has her Bachelor's degree from Murray State University. She has also completed her Masters in Reading and Writing.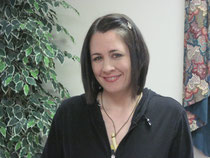 Aimee Bailey
Church Custodian